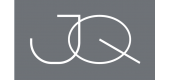 Your Review
Submit a Review

Resident Reviews
|Recommended: YesIts a nice place to live — Living here is very convenient. not only does the facility have decent amenities, but its close to the bus, theres a great tap house down stairs, we're close to downtown where there is plenty of food from different ethnic backgrounds. And if your into walking, there's plenty to see within a 4-block radius. My Wife and I really enjoy living here M. Chandler
|Recommended: YesThis is a nice apartment. — This a very nice Apartment complex. We have stayed at many apartmenst before this one and this is by far the cleanest and nicest apartment. The location to downtown Forest Grove is great too.
|Recommended: YesWonderful but expensive — I really enjoyed living at Jesse Quinn. It was clean, quiet, and the community was friendly. The gym could use a squat rack but other than that it has the essentials to exercise. I would absolutely refer a friend here but tell them to be cautious on what unit they choose because the monthly payments can get expensive.
|Recommended: YesLove living here — I would highly recommend it..
|Recommended: YesJesse Quinn apartments — Very nice building, a few flaws but mostly a great place to live with friendly staff and community.
|Recommended: YesWe have been here 1 year and will renew our lease — We have been pleased living at Jesse Quinn. Extremely competent maintenance gentleman Eric , on sight Manager is always willing to assists Eileen , the gym is a nice feature- we use it 6 days a week, the elevators are quite fast, and the grounds are well maintained. We are located at a bus stop, and are an easy walk to the library, banks, and restaurants. We have lived in Forest Grove for many years. This is the best apartment complex in the Town. We feel safe here and Eileen Eric really work hard to insure that Jesse Quinn is a great place to live.
|Recommended: YesClean and spacious yet noises are loud and construction lacks — Great place to live in for being in Forest Grove. However, kids have been running around the building and above my unit and it is VERY annoying and obnoxious. It's also very obvious the units were built in a rush because there are spaces in the wood flooring, drawers close unevenly, and air pockets between the floor and patio door. With those being said, the building is very nice, clean, and spacious for the price you're renting.
|Recommended: YesClean, safe, and great location — I would tell them it is a great complex to live at with awesome amenities and is in a great location. However, the walls between rooms are pretty thin, so expect to hear your neighbor next to you fairly easily.
|Recommended: YesAmazing — It's a very convenient place to live and it's very close to places I need to be. I feel very safe here and love the atmosphere. Eileen is very supportive and helpful as well.
|Recommended: YesJesse Quinn Rocks — Convenient to the college and everything a small town like Forest Grove has to offer.
|Recommended: YesBeautiful and Safe — The manager is the kindest person I have ever met. She is personable and so generous and kind hearted. Clean and welcoming. Friendly neighbors and pets. Hands down one of the best places to rent.
|Recommended: YesEveryone is super friendly and the apartments are beautiful — It is a quiet apartment with friendly people. The deck with fire pit and and kitchen and big screen make it a fun place to hang out with friends and meet residents. The apartments are beautiful inside and out. I especially liked the locked entries that keeps the complex more quiet and secure
|Recommended: YesLove this place. — everything is good except we live in the lofts and you can hear the neighbors pretty well and our neighbors are very very loud
|Recommended: YesClean, Refreshing, and Quiet — I love my apartment here, its new, clean, and relatively spacious for what it is. There are amazing amounts of storage, more than me or my room mate could ever fill Location is wonderful for me as I can walk to work. Another plus is that the front door to the building locks so you have to have a key card to get in and the parking is gated so you don't have to worry about your car ever. And having in unit laundry is one of my favorite things, and being brand new all of the appliances are highly efficient which lowers my bills. All that being said the one complaint I have is that when some the items were installed such as counter tops or the caulk around the toilets or sinks is that it wasn't done cleanly. There are a few large hand prints on our counters that do not come up no matter how hard I scrub maybe glue from the installation or the caulk around some things is a little messy, just appears to have been a little rushed at the end. However other than the few cosmetic things I absolutely love living at Jesse Quinn, the staff and other residents are so friendly and courteous.